DIY Plumbing-It's Better to Call the Experts
Plumbers appreciate do-it-yourself homeowners. You may perhaps think this sounds a little bit peculiar. After all, a plumber could lose cash if these handy homeowners did all their plumbing repairs themselves. Plumbing companies need consumers in order to gain a profit. So, why would plumbers love this kind of homeowner?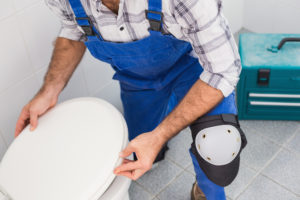 The answer lies in what generally occurs when a homeowner attempts a plumbing repair challenge. The easy repair ends up becoming a larger, more expensive job, and that is when the plumber swoops in, solves the problem, and ends up with a much bigger paycheck.
Not all DIY plumbing jobs end this way. Quite a few plumbing repairs are effortless to accomplish. Plumbing companies do not delight in homeowners' plumbing repairs failing either. Plumbing companies know that some jobs are much easier to deal with, but some may need the services of a professional plumbing company.
A plumbing service worth hiring establishes a business relationship built on trust and integrity. Trustworthy plumbers want to build a happy customer base, and they know that supporting the do-it-yourself homeowner can yield more than just the value of a single service call. If you are a regular customer, a plumbing company will offer advice as to the intricacy of the repair. They may even be inclined to sell you the parts needed to do the repair yourself. The following are also essential to contemplate when deciding on professional plumbing service.
Reputation: A company builds its reputation throughout years of service. Make sure the company has kept the same owner all through its years of operation. Do not ignore small, family-owned businesses. These "mom and pop" companies have connections to the neighborhood and are more likely to depend on customer loyalty. They have built their business reputation by delivering good quality, personalized services.
Testimonials: Reputation built by "word of mouth" promotion has turned out to be "word of mouth" with the advent of social media and websites promoting businesses and their services. While it is a great idea to peruse these websites that advocate businesses, get your information from a variety of sources. Start with the Better Business Bureau for any problems. Local restaurants are beneficial sources for finding a reliable plumbing business. The high-traffic restroom facilities and industrial-sized kitchens make for a plumber's dream. Maybe you can trade a completed restaurant survey for this nugget of information from the restaurant manager.
Finding a trustworthy plumbing company that looks out for the best interests of its consumers is worth its weight in gold.
This blog was posted by San Antonio's Plumbers –