Water Heater Replacement | Water Heater Repair
Licensed & Insured
Highly Trained Technicians
Competitive Pricing
24/7 Emergency Service
100% Satisfaction Guarantee
Water Heater Replacement
You have to face the truth that your water heater can't last forever. All you can do is extend its lifespan by maintaining it regularly. Doing this can also help keep track of your tank's efficiency from time to time. Nevertheless, when your heating system reaches the end of the road, a water heater replacement is your only way out. Find more information here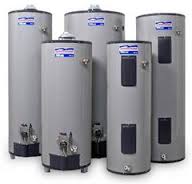 Replacement Water Heater Tips
Look for indicators, whether your unit needs a replacement. Don't forget to turn off the circuit breaker and water supply valve to avoid accidents. If you are not sure what areas to check on, seek advice from a water heater specialist for professional help.Feeling the water. More on this website @ https://canyonhillsplumbing.com/
Water heaters are designed to produce enough hot water for your household. Unexpected lukewarm and cold water coming right out from your shower are signs of an old unit. Check, whether your heater takes time in heating sufficient water. If you used to take longer showers right before you run out of hot water, consider buying a replacement water heater.Look for signs of water damage right below your tank.
Having water stains and puddle of water near the base of your tank are great indicators that your water heater is leaking. Once your tank corrodes, all you can do is replace your unit as soon as possible. It is important not to let rust sit in your tank for a long time to avoid flooding.Check the quality of your water.
It is important to keep your heater's water quality at its best. A rusty colored water is full of bacteria and dangerous chemicals that can cause health problems once ingested. Water discoloration is a common problem, especially if you live within an area with hard water. If flushing and draining won't solve the issue, buy a replacement water heater instead. Find out how old your water heater is.
Conventional water heaters are less efficient as they age. If you have been using your unit for quite some time, it might be best to replace it with a new one. There are a lot of modern heating systems out in the market and are proven to be more energy-efficient. A replacement water heater may be expensive, but imagine how much it can save you on your electric bill in the long run. Watch out for varying temperatures.
If you think the water is not hot enough, check your thermostat if it's set at the right temperature. Sometimes, adjusting the temperature can do the trick. Be careful not to set it too high though, as this can cause your unit to overheat or worse, explode. If you are blindsided by icy water, it's probably time to replace your water heater.
Water Heater Replacement
Check if your water smells bad.
Nobody wants to smell like rotten eggs first thing in the morning. Your heating system can produce smelly water if the minerals inside your tank develop. You can use a water softener or filter to improve your water quality. Draining and flushing can also help your tank to remove the remaining sediment. If it doesn't work, consult a specialist to help you fix the problem.
Replacement water heaters can be very expensive compared to simple system repairs. However, you must realize that modern water heaters nowadays are more cost-efficient and have a high heating capacity than your old unit. Always ask help from a specialist in water heater repair when it's time for a replacement water heater. This is to ensure your next heating system will be perfect for your family. More information here Canyon Hills Plumbing