This blog was posted by Your San Antonio Plumber
Water Heater Replacement
While our professionals are able to repair virtually any water heater maintenance service, sometimes it doesn't make financial sense. In such cases, water heater replacement might be a better option. Our plumbers can design a plan of action based on the needs of your specific home, and you'll be in control throughout the entire process. Our team takes the time to get to know our customers on an individual basis. This allows us to make recommendations and provide options that you may not have known existed.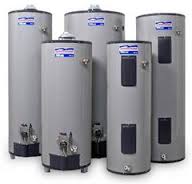 Water Heater Replacement Experts
From the moment you contact us for water heater replacement, you'll be dealing with professionals who care. We employ only the best plumbers in the area, and each member of our team is drug tested and background checked. We're also licensed and insured, so you can feel comfortable allowing us into your home. We guarantee your total satisfaction in everything we do. From your initial meeting with our service team right through the testing process of your replacement water heater, you'll love our service or we'll work hard to make things right, we guarantee it. More on this website
Water Heater Replacement Benefits:
Improved Efficiency
Increased Home Value
Instant, Endless Hot Water
Fast Installation
Affordability
Water Heater Maintenance
Once our expert plumbers have installed your replacement water heater, we also encourage you to schedule regular water heater maintenance. A proven way to avoid costly repairs in the future and extend the life of your water heater is regular water heater maintenance, and you'll have peace of mind in knowing that you'll always have hot water when you need it. We can inspect your unit on your schedule, and if a problem or potential problem is encountered, we can address it on the spot.
Whether you need water heater replacement services, plumbing repair, sewer maintenance, or any other plumbing service, contact us today.