Residential Rheem Water Heater Systems
In the United States, water heating accounts for up to 25% of household expenses. This is why it should be a priority for consumers to select an efficient water heater that could address their water heating needs. Rheem water heaters happen to be one of the best in the market today.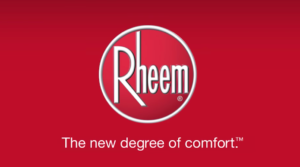 please visit our website
Rheem has been producing water heaters since the 1930s. Since then, it has become the leading manufacturer of water heating units that are used for residential and commercial applications in North America. Rheem water heating devices are noted for their efficiency in providing steady and strong hot water flow in multiple taps at the same time. All water heating units produced by the company are built in with their signature feature which is the Rheem Mains Pressure Advantage.
This feature allows consumers to experience full hot water pressure for your showers. And that is not all that it offers because even dishwashers and washing machines can enjoy this pressure! What's more, these can be enjoyed simultaneously! Tankless, or instantaneous, water heaters cannot do this since their designs require that the flow of water should be restricted so as to increase water temperature when the water goes through the heating element. By delivering a steady supply of hot water, Rheem water heater users would never experience their shower losing pressure when another tap in the household is being used.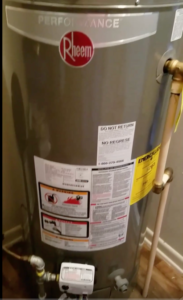 Most water heaters used in North America are the storage tank type. Also known as storage water heaters, these can accommodate from 75 to 400 liters of water. These may be fueled by electricity, natural gas, propane, or heating oil. In the United States, natural gas heaters are the most common. These usually take the form of vertical cylindrical tanks that are usually standing on the floor or on a raised platform.
For those with tank-type water heaters, it is very important to provide tank insulation for reduction of standby heat loss. Storage water heaters are designed in such a way that the water contained in the tank should be heated round-the-clock even when unused. Hot water contained in tanks with poor insulation may become cold. An extra insulating blanket or jacket may be used on the exterior of a tank to minimize heat loss.
When choosing a Rheem water heater or any branded water heater, certain factors like the Energy Factor (EF) and the First Hour Rating (FHR) should be considered. The higher these ratings are, the more efficient a water heating device is, and efficiency is indeed what everyone looks for in any water heating device. Find more information on this Website for Plumbing in San Antonio